Enjoy a variety of activities at the Leisure Park: the main attraction at Vall de Núria ski and mountain resort.
Come to Núria with your loved ones and enjoy a great day out with family or friends in this unique spot in Vall de Ribes. This magical mountain resort can only be reached via the Rack Railway (there is no vehicle access) or by hiking up on foot.
At Vall de Núria, fun is guaranteed! We recommend a family visit to the Leisure Park: a space designed with fun in mind where you can enjoy a variety of activities to make the day truly unforgettable:
Sledding (children and adults): One of the classic and most enjoyable activities for all the family. Go down the slopes one by one or in pairs, racing each other across the snow!
Tubing (children and adults): For those who love sliding through the snow but want to try something new, we recommend tubing: the classic water-park attraction adapted for the mountains. Launch yourself down the slope on a giant donut!
Sled-cross: In line with the concepts of boardercross and ski-cross, sled-cross is a type of organised freestyle racing that incorporates the characteristics of the terrain typically encountered in these disciplines.
Obstacle course: The most adventurous visitors can feel like Tarzan: climbing the obstacles, swinging from ropes and completing the circuit!
Children's rock wall: Do you like climbing? Or have you wanted to try it, but never had the chance? Now you can give it a try at Vall de Núria!
Zipline: If you're not afraid of heights and want to experience the thrill of zooming along while suspended in the air, this is the activity for you!
NEW! Snow scooters: Low scooters with a broad base for you to sit on while sliding down the slopes that have been specially designated for this activity.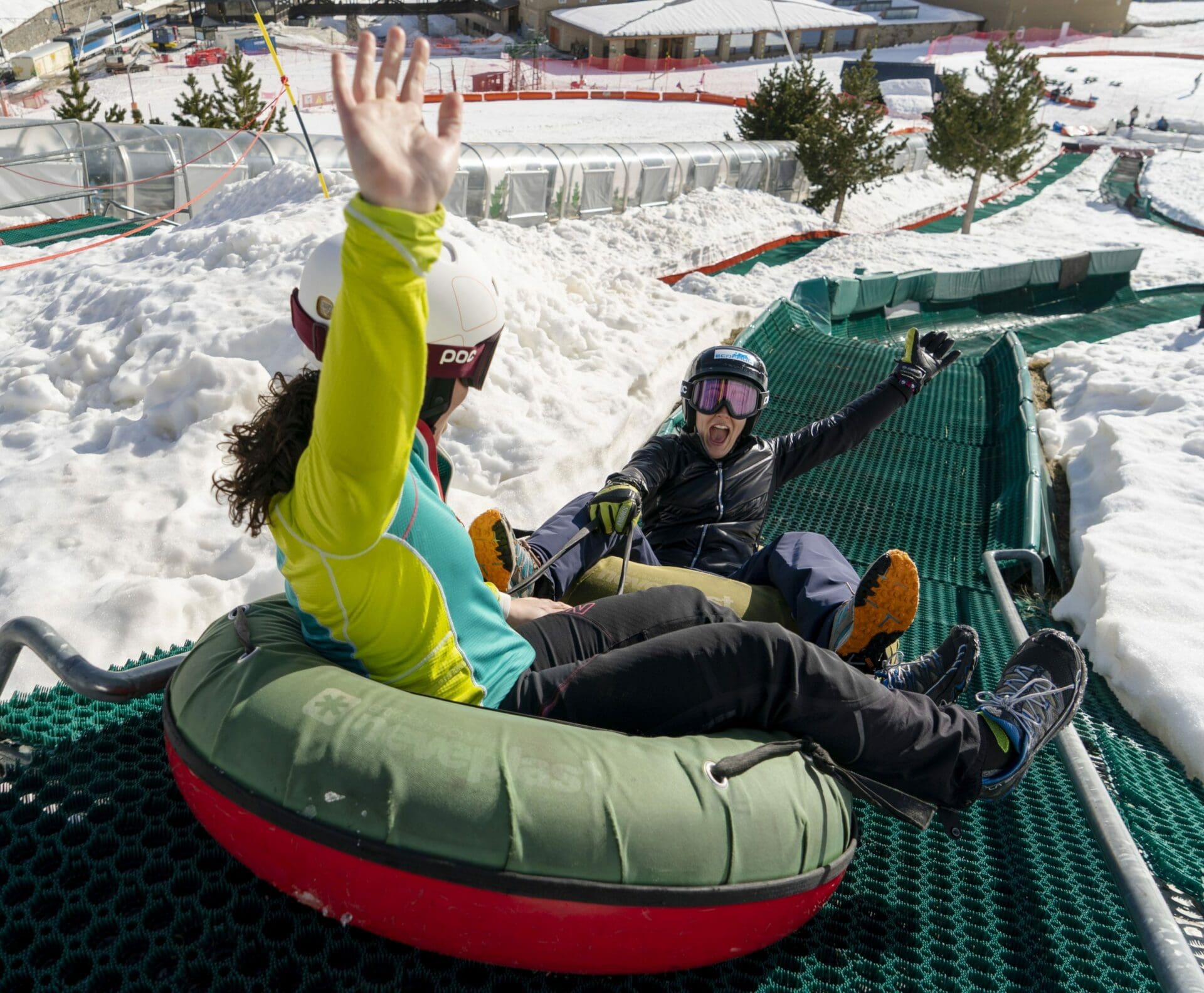 EXPERIENCIES
Discover all the activities you mustn't miss