Exhibition of rolling stock at Monistrol-Vila station
A complete experience for lovers of train history
If you are passionate about everything related to the history of trains, this permanent exhibition on the history of the old Montserrat rack railway will fascinate you! Installed in the old station of Monistrol-Vila, it will allow you to discover the rack railway through texts, photographs, interactive videos, posters and mobile material. You will even find a train and a wagon from the old rack railway and old cabins of the Sant Joan Funicular.
In addition, you will see old material from the main rack trains in Europe.
An exhibition that would not have been possible without the collaboration of the Amics del Cremallera de Montserrat (Friends of the Montserrat rack railway).
Don't miss this interesting exhibition and enjoy the complete experience climbing the Cremallera to spend a whole day in Montserrat. Buy your ticket!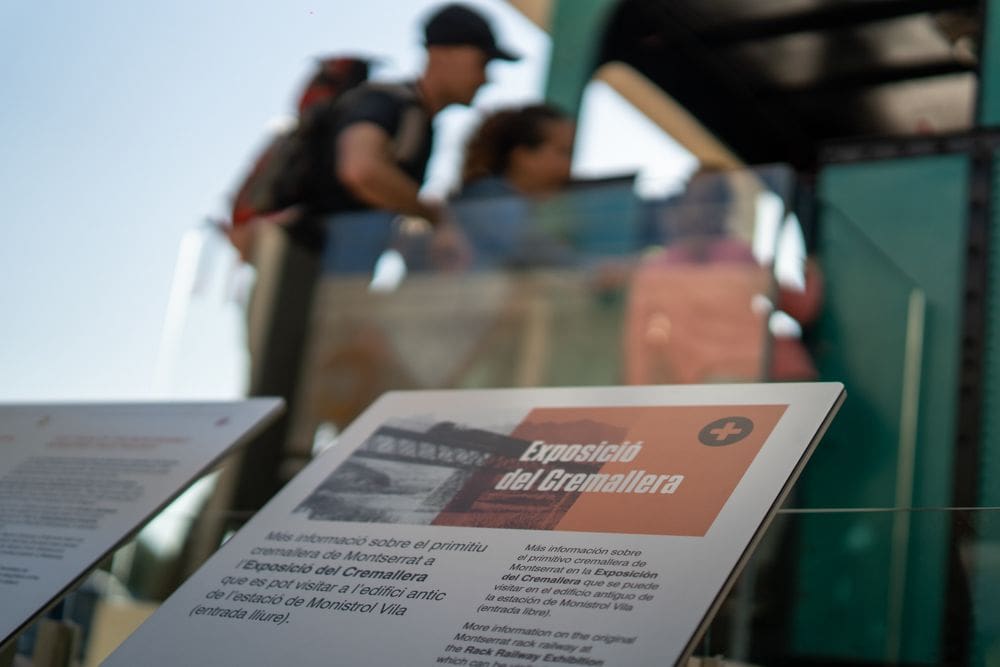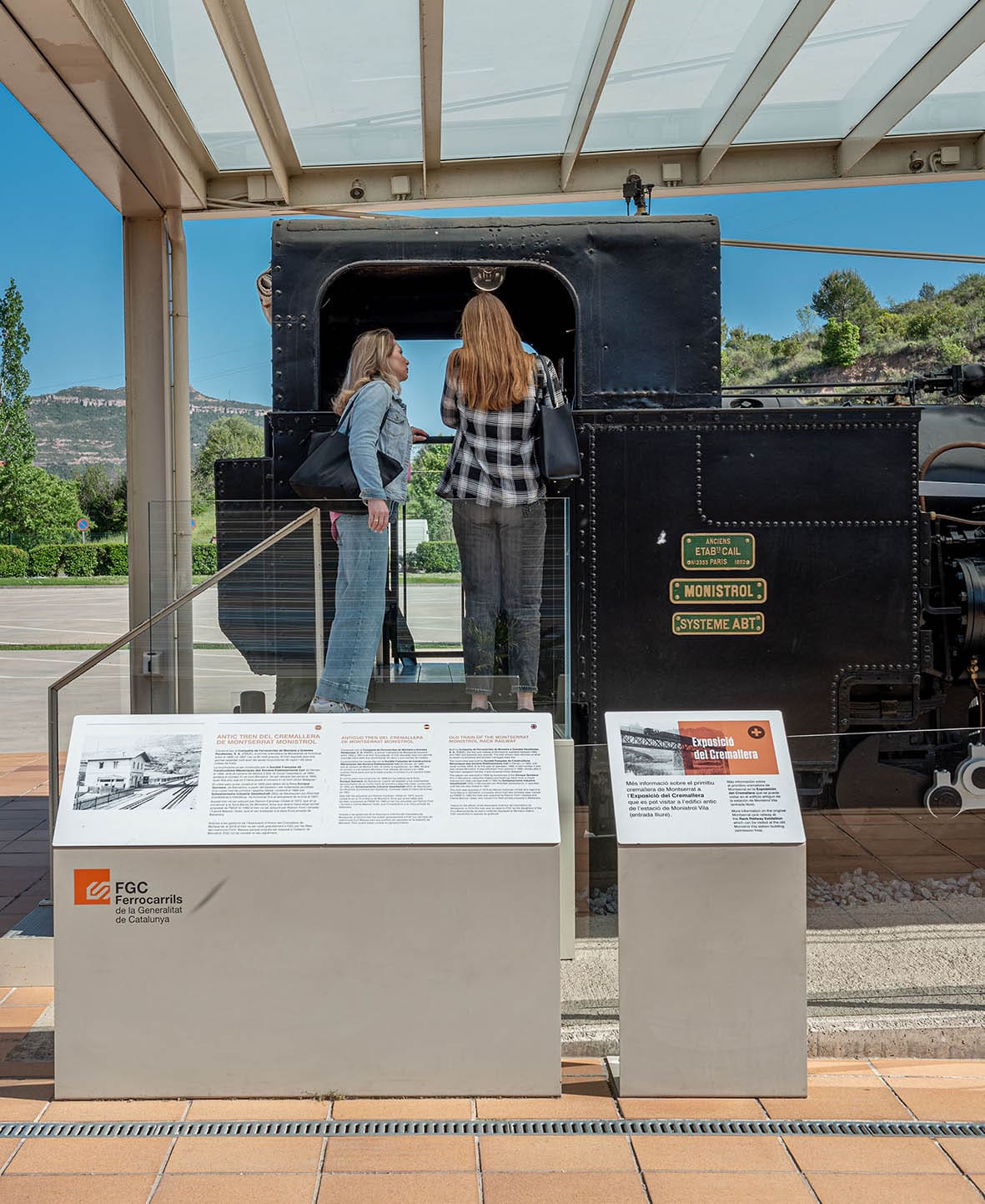 Location
Old station of Monistrol-Vila
Schedule
During the circulation of the Montserrat rack railway

Price
Admission to this exhibition is free.
Discover all the activities you mustn't miss