As of January 9, the Sant Joan and Santa Cova Funicular Railway will carry out a temporary stoppage of their services so that the annual review and maintenance can be carried out.
The Sant Joan Funicular Railway will be closed for annual review and maintenance work from January 9 to March 24 included. The Santa Cova Funicular Railway will also remain closed for annual review from January 9 to 27 and then it will only open on January 28 and 29 and on weekends in February and March, remaining closed from Monday to Friday.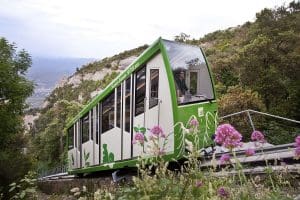 Ferrocarrils de la Generalitat de Catalunya takes advantage of these months to also carry out the annual periodic review and maintenance work that must be carried out at its facilities. These actions, which are carried out periodically, allow the replacement of complex components that require shutdowns of more than one day.