The Alt Llobregat tourist railway, managed by Ferrocarrils, will be operational from Saturday 9 April to Sunday 6 November
The experience of the Cement Train is complemented by other assets of the Alt Berguedà tourist offer: visits to the gardens Jardins Artigas designed by Gaudí and the Museu del Ciment museum, through a combined ticket
This will be the first season in which users will be able to use the new car park in La Pobla de Lillet and not have to cross the road.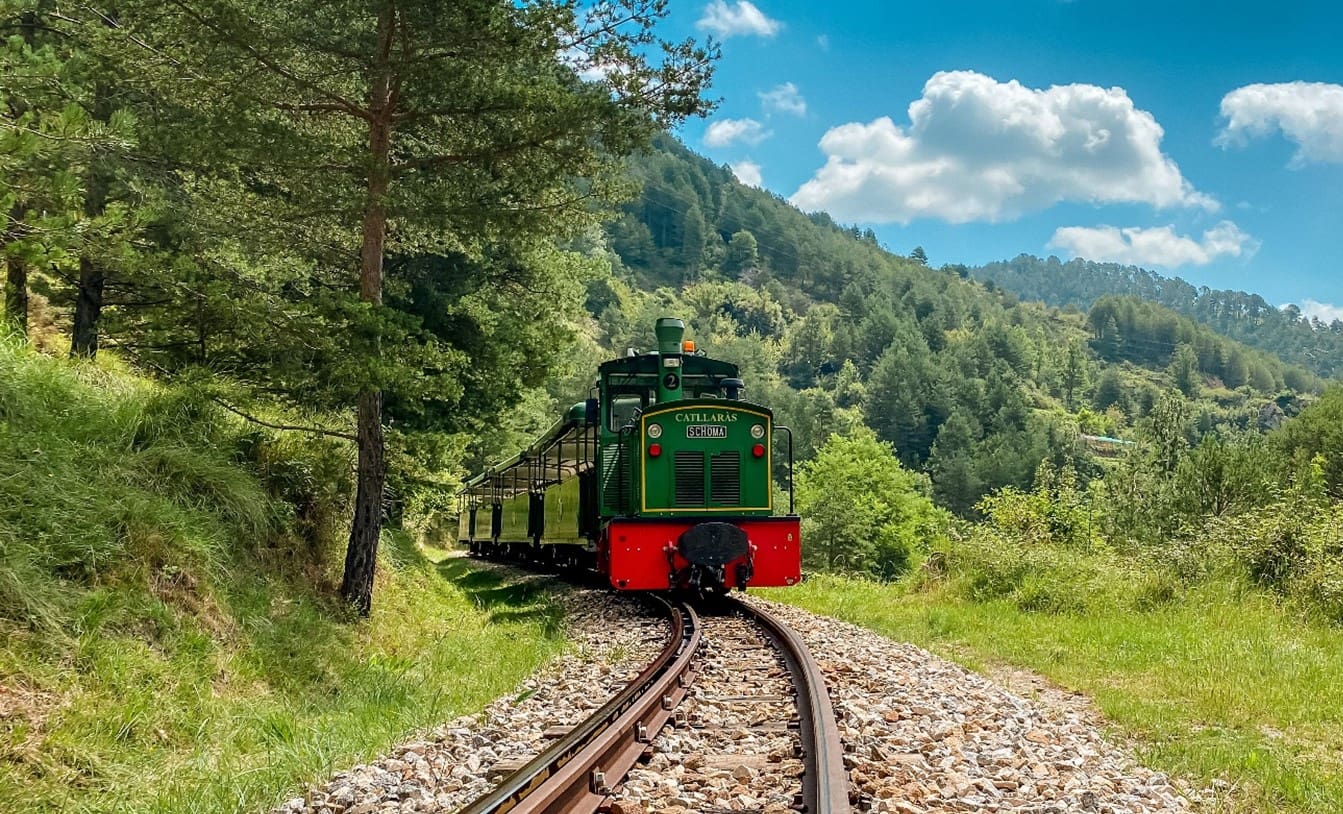 The Tren del Ciment, managed by Ferrocarrils de la Generalitat de Catalunya (FGC), is launching its eighteenth tourist season on Saturday, April 9, and is scheduled to run until Sunday, November 6. As a novelty of the season, the new car park with 75 parking spaces and two bus spaces located at La Pobla de Lillet station stands out, which for the first season can be used by users, accessing La Pobla de Lillet station. Pobla de Lillet without having to cross the B-402 road, where the old parking space was.
In terms of digitization, the new season starts with two main performances. First of all, Tren del Ciment launches space on the turistren.cat website, an integrative portal for Ferrocarrils 'train and tourist transport offer. On the new website you can find interesting information about the tourist operation and the tourist attractions of its surroundings as well as buy simple and combined tickets. The second novelty has to do with Internet connectivity, as this year, for the first time, users will be offered free Wi-Fi service in the cars and stations of the Tren del Ciment train.
Symbol of the railway history of Catalonia
Located in an exceptional natural environment such as the Berguedà region, at the gates of the Cadí – Moixeró Natural Park, it is considered one of the most representative tourist trains in the railway history of Catalonia. It follows the route that in the past connected the Asland cement factory to Castellar de n'Hug with Guardiola de Berguedà, from where the narrow-gauge railway line to Berga and Manresa started. It covers a distance of 3.5 kilometers in approximately 20 minutes with a four-car diesel locomotive with a capacity for 25 passengers each.
The train stops at four stations: La Pobla de Lillet, La Pobla Center, Jardins Artigas and the Museu del Ciment, and visitors can choose from which station to start their journey. In this sense, the commercial proposal of the Tren del Ciment is closely linked to two of the most important tourist attractions in the Alt Berguedà: the Jardins Artigas designed by Gaudí and the Museu del Ciment, integrated into the Industrial Tourism Network of Catalonia. Thanks to the marketing of the combined ticket "The complete experience", passengers can enjoy the trip on the tourist train and visit these two facilities that complete the experience of a historic trip. To round off the offer, it is also possible to visit the exhibition "Historical Trains", a sample of period furniture used on the railway line of the Llobregat valley, located in the old railway station of La Pobla de Lillet.
More information here.