On weekends, while the works are in progress, users will be able to travel by bus during the funicular's regular schedule
These works make it possible to optimize the quality, reliability and punctuality of the funicular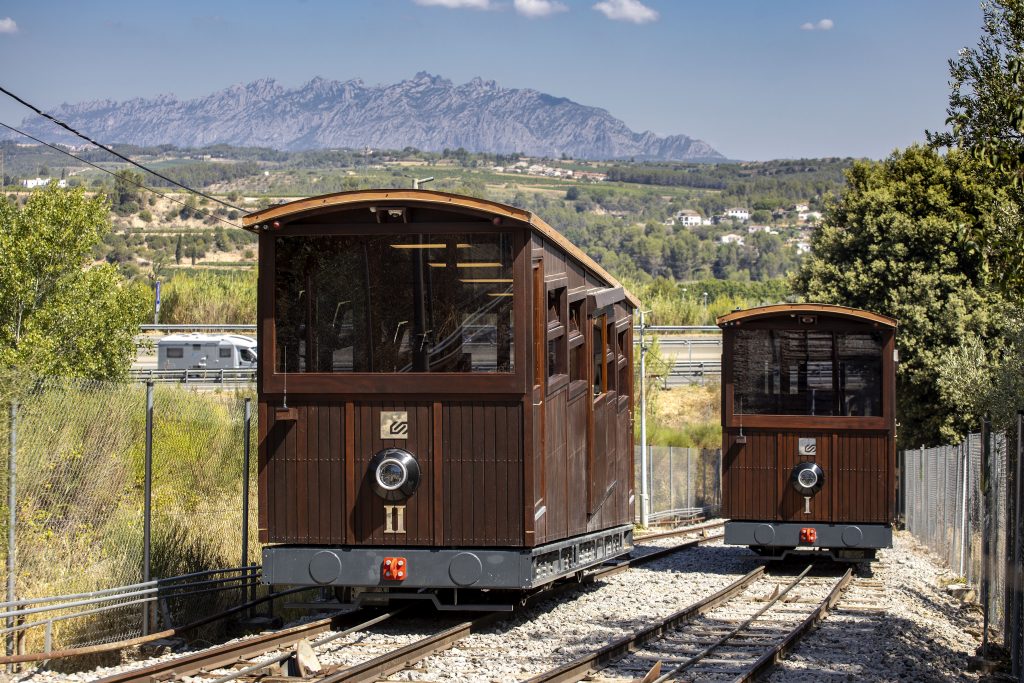 Ferrocarrils de la Generalitat de Catalunya (FGC) has started today, Monday, May 8, the tasks of the annual revision of the Gelida Funicular. Therefore, the funicular will remain out of service for maintenance work. During this period, FGC will guarantee the mobility of users by putting into service the bus that makes the same route during the week. Thus, the bus will also run on weekends with the same schedule as the regular funicular service.
Ferrocarrils will carry out, as every year, the scheduled annual review and maintenance work that must be carried out on cable transport facilities, such as a funicular. Among these works, which include the complete overhaul of the installation, the overhaul of the engine room, the cars, the traction cable and the infrastructure stands out.
All together to optimize the quality, reliability and punctuality of the Gelida Funicular, as well as the comfort of the people who use it.
An emblematic funicular
The Gelida Funicular was inaugurated on November 1, 1924 in order to connect the urban center and the industrial area with the train station, located at a lower point than the municipality. For its construction, the engine and machinery of the first funicular from Barcelona to Tibidabo were used.
In 1980 it was integrated into the Railways network of the Generalitat de Catalunya and a thorough renovation of the funicular was carried out to avoid its closure. The modernization tasks consisted of the comprehensive renewal of the track, the replacement of the traction cable, the renewal of the main devices and the replacement of the old cars.
After more than three decades of regular service, in 2017 Ferrocarrils launched a project for its renovation that included the comprehensive reconstruction of the wooden bodies according to the original construction process, the acquisition of new frames with better security systems and the renewal of the tractor cable. Thus, in 2019, the new Gelida Funicular was put into service, guaranteeing the continuity of an emblematic transport for its population.
The line has a length of 884 meters with a gradient of 110 meters and a maximum gradient of 22%. The service is offered with two vehicles, with capacity for 22 people each. The journey time is 7 minutes.