Montserrat is just over an hour from Barcelona and thanks to its spectacular mountain range it has been proclaimed as one of the most emblematic Catalan symbols.
Visiting the majesty of this mountain is one of the best options to connect with tradition, culture and nature. In fact, the most attractive activities are those related to hiking. The Santa Cova itinerary is an example.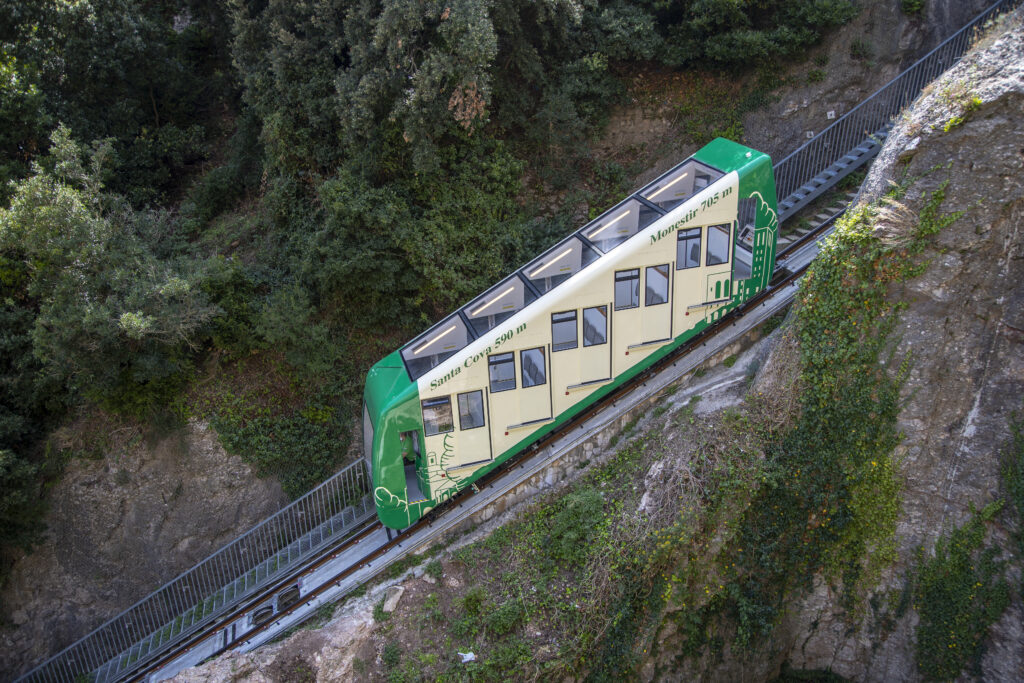 This one is characterized by its spectacular panoramas and, moreover, this time, it opens its doors and gives you the opportunity to discover the origins and legacy of a space that captivates everyone who visits it; the emblematic Santa Cova.
Here's everything you need to know about the new exhibition... Legend has it that it all started here!
From August 15 you will have the option to delve into this experience. The exhibition is open to the public during the operating hours of the Santa Cova funicular and is located on the 1st floor of the lower station. You have time to take a look until next November 1, every day from 10 a.m. to 5:30 p.m.!
The exhibition is designed with several informative panels combined with a series of images that will guide you through 'The Legend of the Santa Cova'. The exhibition offers a balance between history and the curiosities that surround it. In addition, do not miss the cinematic projection that comes to life on the screen to discover all these secrets in the most visual and exciting way!
And that's not all... The exhibition has stories and memories that will make you travel to the past, but it also has a couple of interactive screens that will allow you to delve more fully into this world!
In these monitors you will discover the way to the Santa Cova and the explanation about each of the modernist sculptures that represent the mysteries of the Rosary, emphasizing their artistic and spiritual symbolism. You can also explore the natural environment that surrounds it, immersing yourself in the fauna and flora that can be found in the area.
Don't miss the opportunity to connect with the emotional and historical richness. We are waiting for you, ready to share this unique experience in the heart of Montserrat!