Until November 5, the Núria Rack Railway line will operate continuously and without interruption. However, from November 6, the circulation service will be reduced to weekends until December 2. From that date on, the Núria Rack Railway will once again run daily.
Even so, during the days of the week, the interurban service between ​Ribes and ​Queralbs will continue to operate with a reduced schedule with 3 circulations. The first departing from Ribes Vila towards Queralbs at 7.30 am, at noon at 12.55 pm and the last at 4.25 pm, both from Ribes Enllaç passing through Ribes Vila 6 minutes later. From Queralbs to Ribes the first departure will be at 8:42 a.m., at noon it will leave at 2:02 p.m., and in the afternoon it will make the last trip at 5:37 p.m.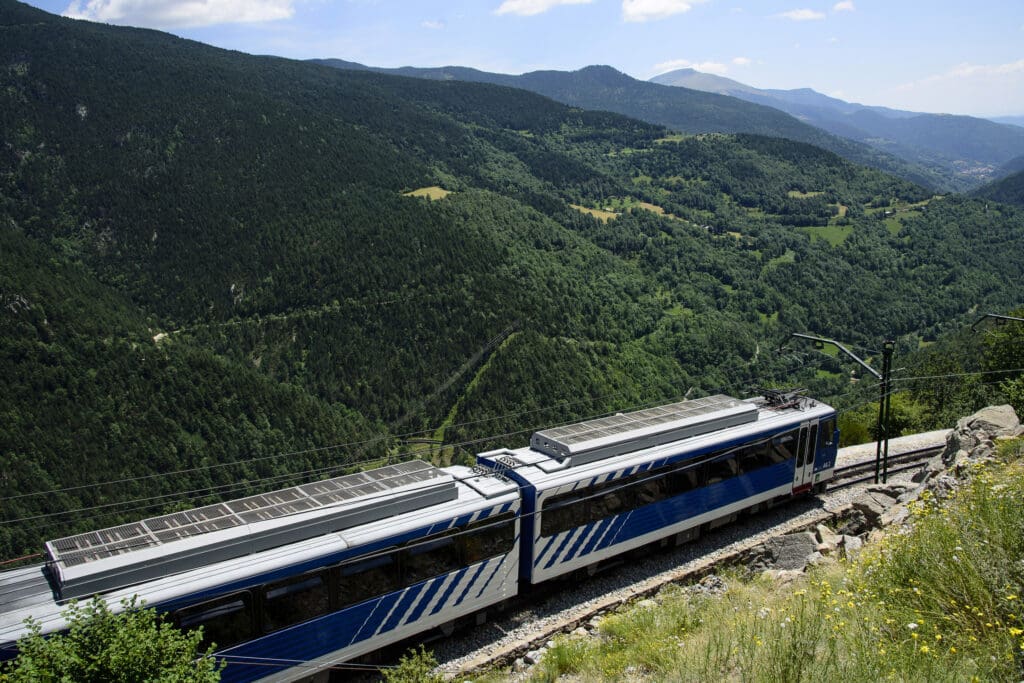 During the weekends, visitors will have the opportunity to go up to the Vall de Núria with the Núria Rack Railway which will run as normal and enjoy the different activities offered by the mountain resort with the price of the rack railway ticket ; a climb with the Coma del Clot cable car, various exhibitions, entrance to the Basilica of Núria, audio guide to learn about unpublished stories and curiosities.