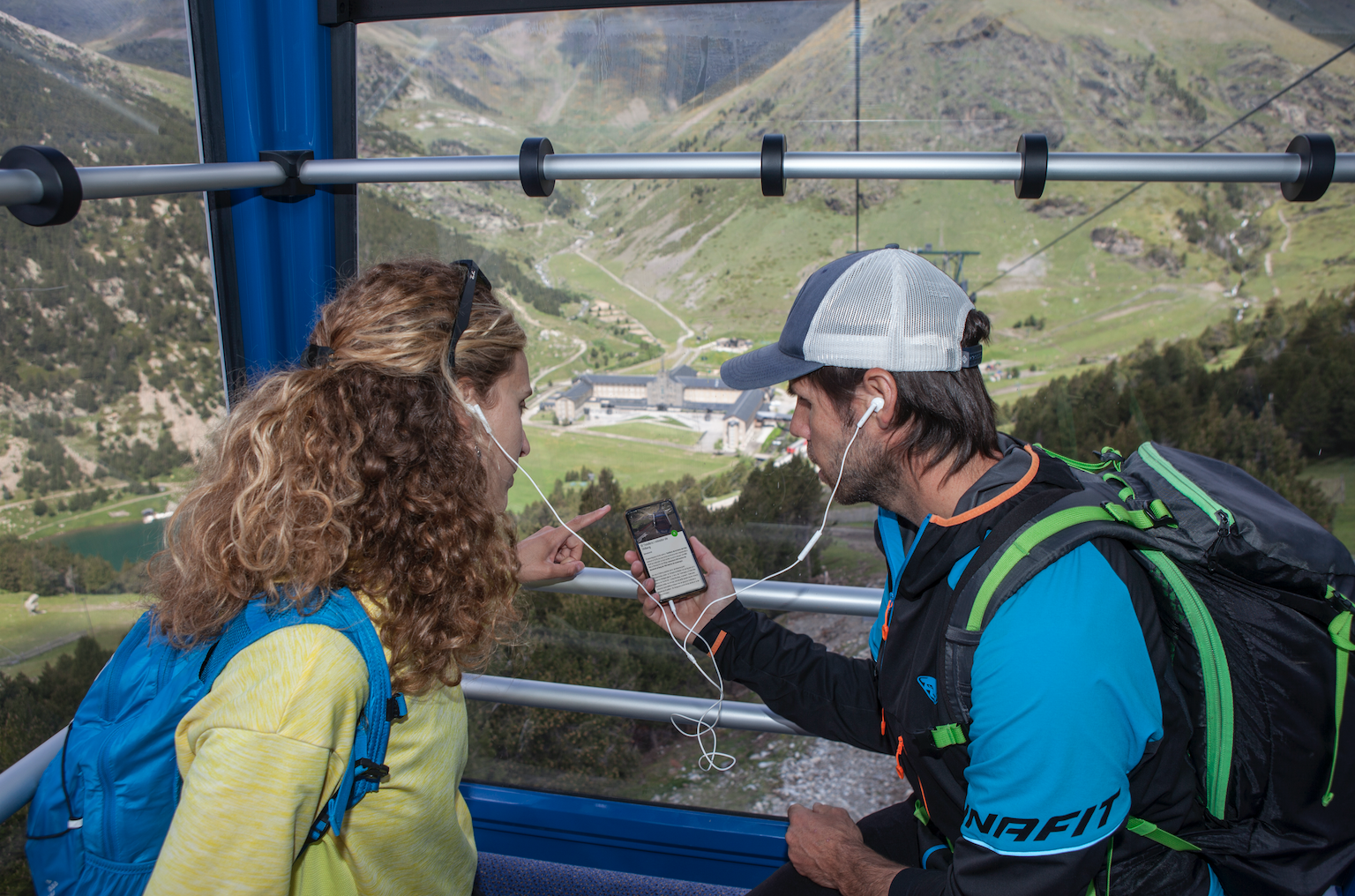 It is an exclusive experience that increases the visitor's experience and gives them new information. To use the audio guide, we recommend that you download the app and the audio guide on your device in "offline" mode before starting the trip, as well as having headphones with you so as not to disturb the rest of the travellers.
The application has been developed by SmartGuide, a Czech company that has developed tourist audio guides for railway operators such as the German Deustsche Bahn. This support is available in Catalan, Spanish, English and French.
---
How can I start a tour?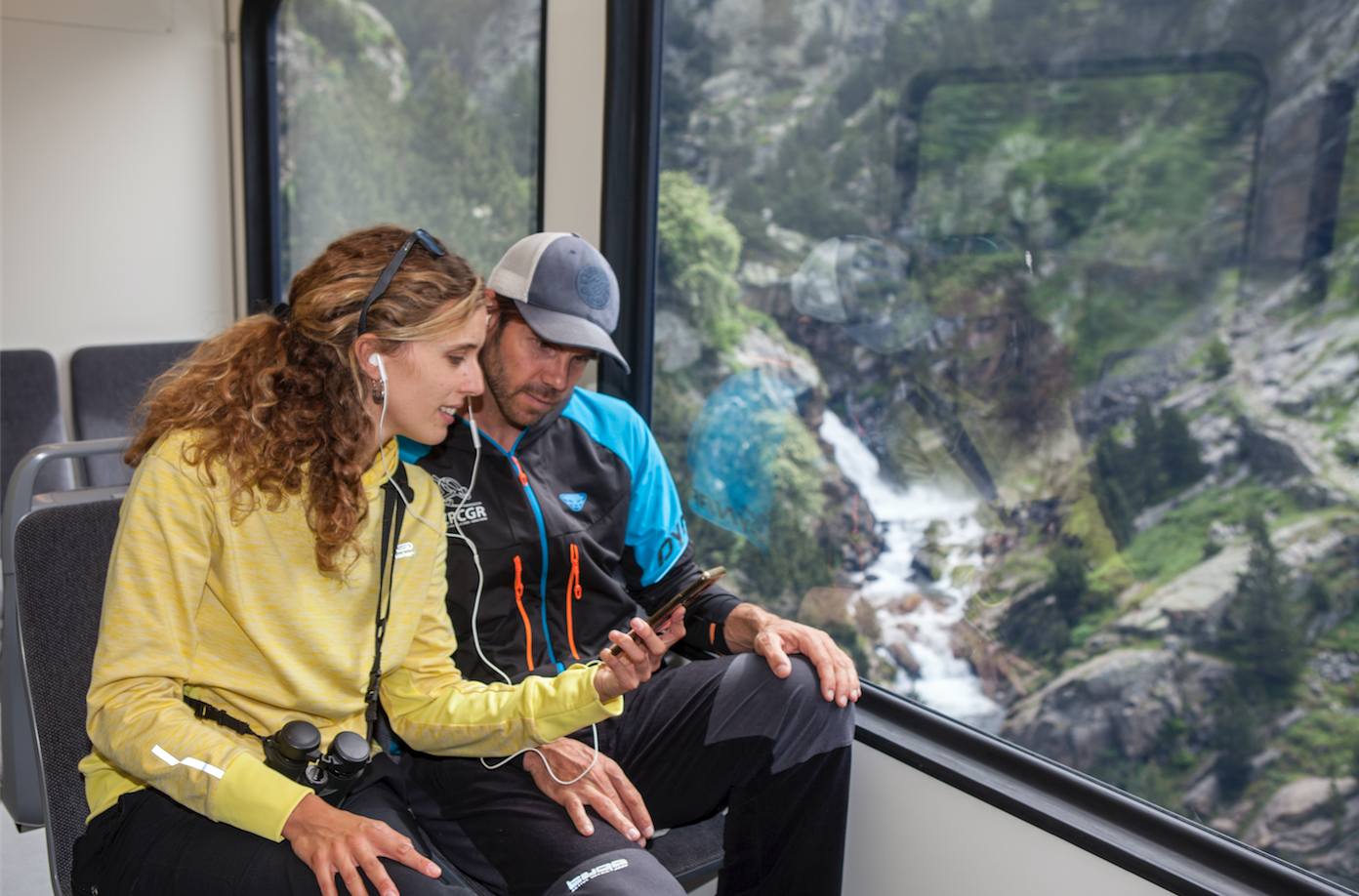 If you have already decided to discover more about these free visits, you can start exploring the points of interest from home, or when you visit the Núria Valley.
1. The first thing you have to do is download the app at valldenuria.cat/audioguia. Once downloaded and installed, Smartguide will give you a short introduction to the application.
2. After these screens, the Vall de Núria guide will appear. On this page you can explore the recommended corners or related destinations, save your favorite points of interest or access the two audio-guided tours of Núria and start listening to them from home.
3. To start a tour you can also select My Guides > Self-Guided Tours > select a guide > click the "Take me home" button. This is only available once you are close to the course location. If you try it away from the tour, you can explore all the points of interest using the carousel at the bottom of the screen. When you arrive at the destination, the message "Take me to the start" will appear. You can always start playback of a point of interest manually with the play button.

---
Recommendations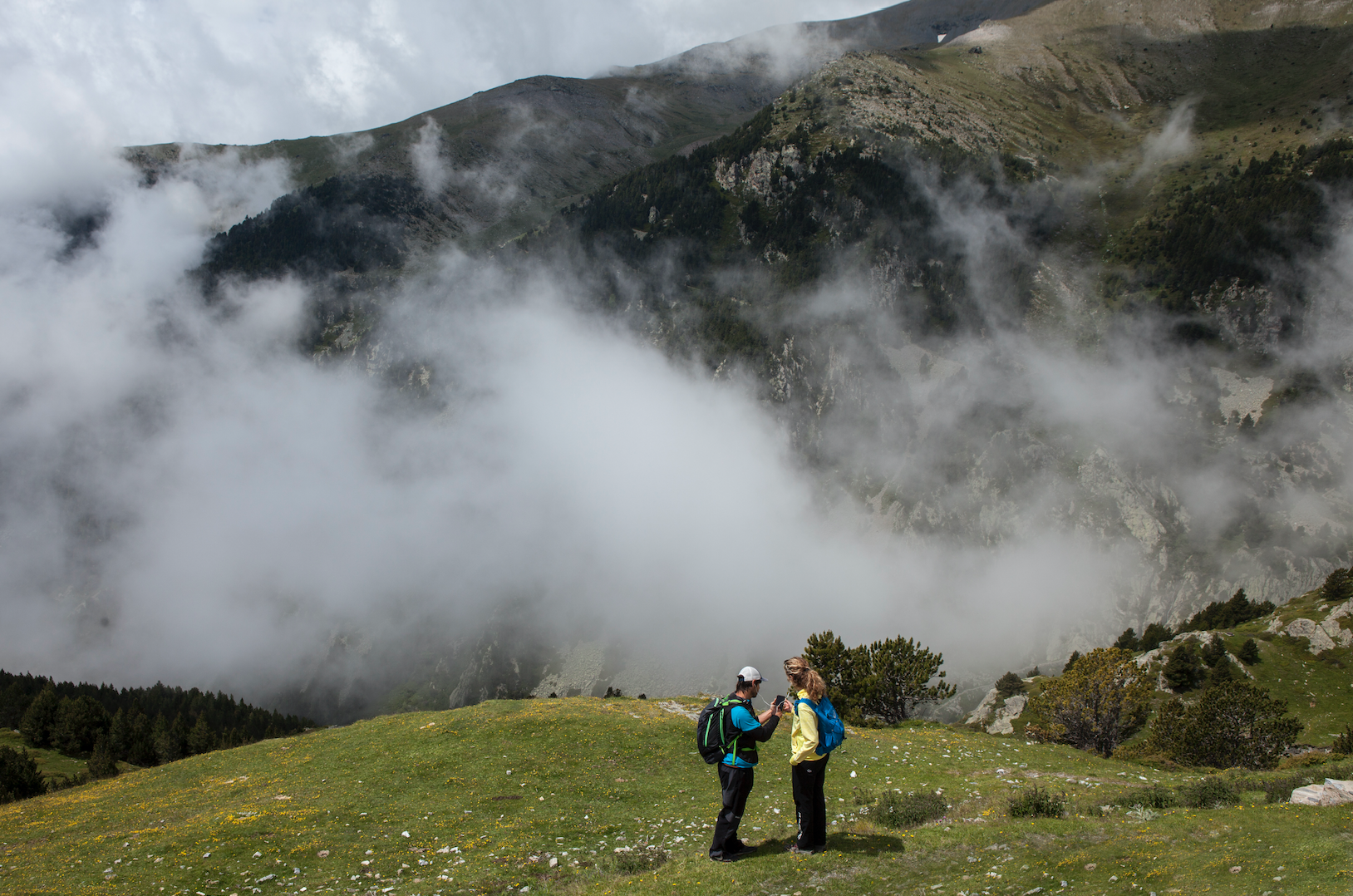 Charge the mobile to 100%
Any app that relies on GPS drains your battery much faster than the alarm, for example. The reason the battery will last is the combination of high power activities. Among the most demanding are location services (GPS) that find your position (by constantly listening to satellites) and consume more when you are inside a metal roof, if you travel fast by train in an area with a weak signal, if at the same time you get directions from a map, if the screen is often on, etc.
Download the app at home
Before the visit, it is preferable to download the contents so as not to depend on mobile data during the visit. The audio guides for your visit to Vall de Núria can be saved as favorites, and used during the visit in a synchronized way with the rack railway route and the visit through the valley, just as a guide would do!
You don't need to turn off the data if you use an offline guide, you can keep the mobile data, and the app will not use it to download the content, thus you will save the valuable mobile data quota.