Audioguide during the route of the Núria Rack Railway
Discover everything that Vall de Núria hides
SmartGuide application available for both Android and iOS, you will have access to different types of content in audioguide format, so you can discover all the secrets and curiosities of the Valley and the mountains.
This application explains specific stories of the exact point of the journey where you are located until you reach the mountain resort. In this sense, the experience is perfect because not only will you have access to information throughout the journey with the Núria Rack Railway, but you will also be able to continue with the guided tour once you arrive at Vall de Núria.
To complete the visit, you will find Offline Maps with the main routes of interest, immersive stories told by local guides along with essential places to visit and real "jewels" of the environment.
Enjoy the experience to the fullest!
Download  the app for iOS or Android, it's free!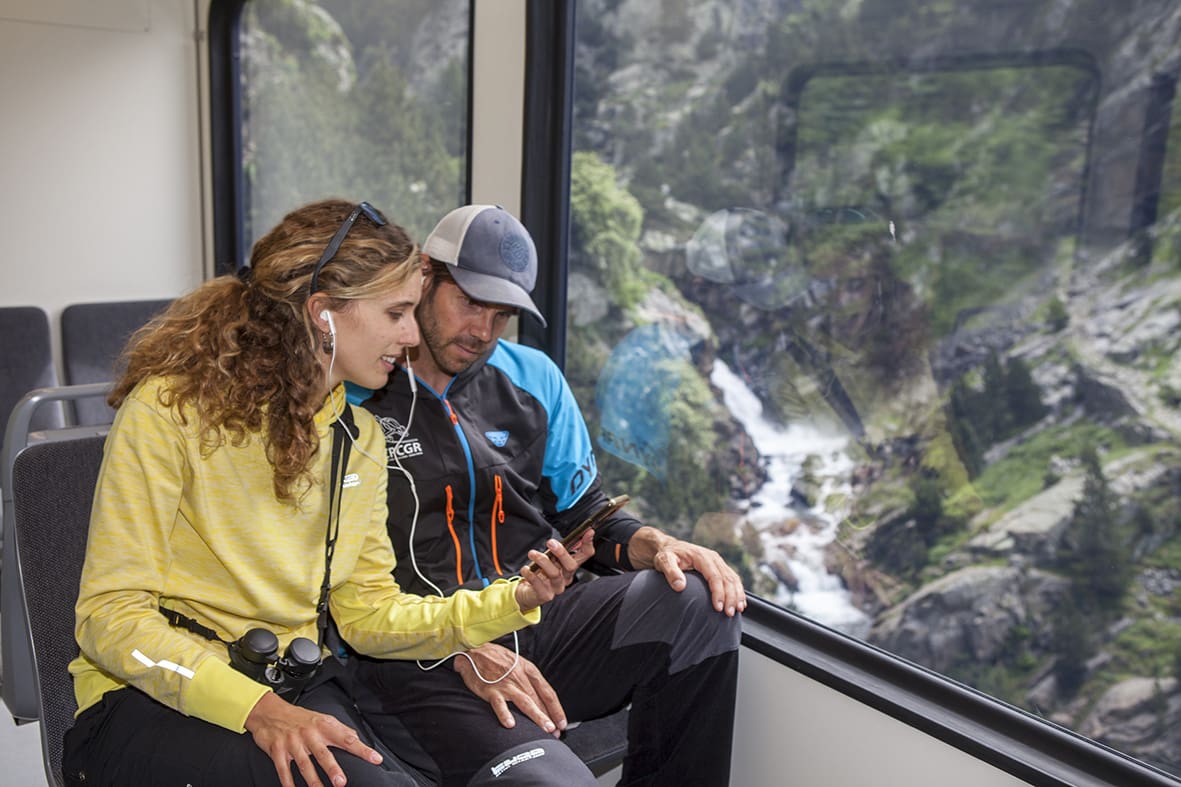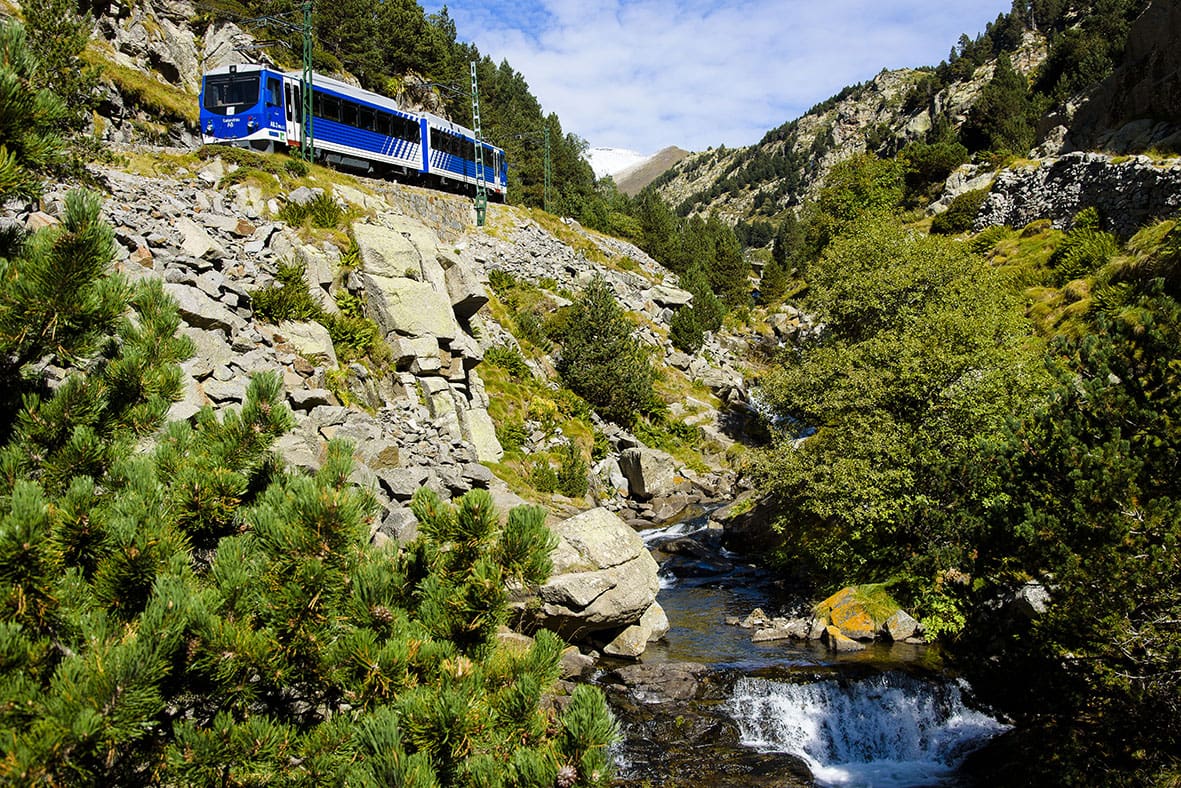 Discover all the activities you mustn't miss