Discover the species of the valley
Did you know that a wide variety of birds live in Vall de Núria?
Thanks to the Vall de Núria Bird Observatory, inaugurated in the spring of 2021 in collaboration with the Capçaleres del Ter i del Freser Natural Park, you can admire and get to know them in great detail!
Through panels, you will discover the different species found in the valley, such as birds of prey, corvids or swallows. During the visit it is very important to acquire a respectful behavior towards the animals, with the aim of contributing to their tranquility.
This facility was created within the framework of the joint actions carried out by the FGC mountain resorts and the natural parks of Catalonia, to promote the biodiversity and preservation of the natural spaces where they are located, as well as that of the fauna and the flora.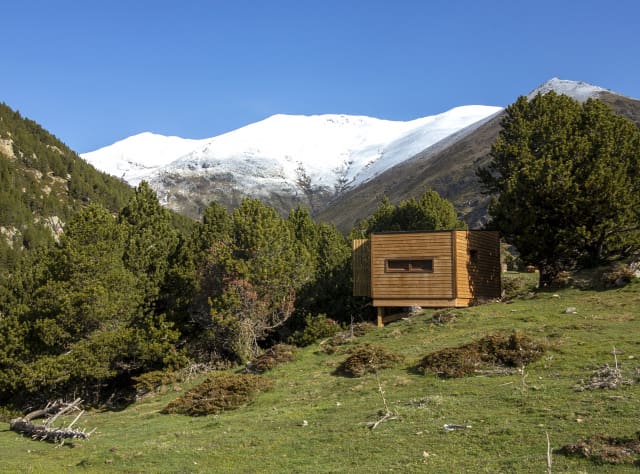 Location
Viewpoint of the lake, on the opposite side of the Creu d'en Riba

Get there by public transport
Access Vall de Núria by the Núria Rack Railway, the only transport to get there. It circulates daily uninterruptedly throughout the year. Buy your ticket!
Discover all the activities you mustn't miss