Visit to the Sanctuary of Núria
The Basilica located at an altitude of 2,000 m
If you visit Vall de Núria, we invite you to enter this space of spiritual refuge of ancient traditions, full of history and legends. Want to know more?
It is said that around the year 700 Saint Gil, from Provence, arrived in the valley and sculpted the image of the Virgin, which he later hid, along with three objects that are currently part of the symbolism of Núria: the cross, bell and pot.
Three centuries later, Amadeus, according to the instructions of the dreamy angel, built a chapel in honor of the Virgin Mary, but was unable to find the treasure of St. Gil. Years later, shepherds, following a sign of a red-haired bull, discovered the image of the Virgin Mary with the three objects mentioned. And it is precisely in this very place of the find where the Basilica is located.
TIMETABLE
Mass and the Song of Joy: All year at 12 noon.
The "Res de Vespres" and the "Cant de l'Ave": In summer, according to the on-site programming.
Confessions: In the summer, before each Mass.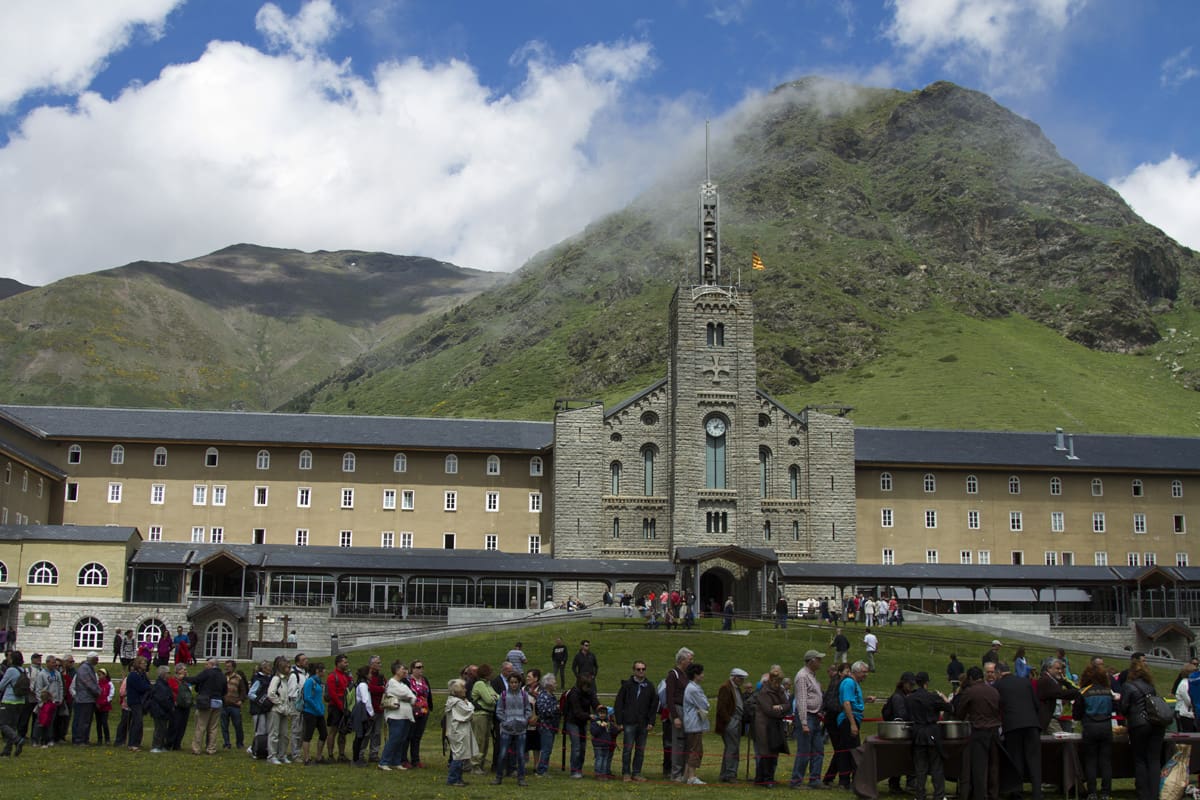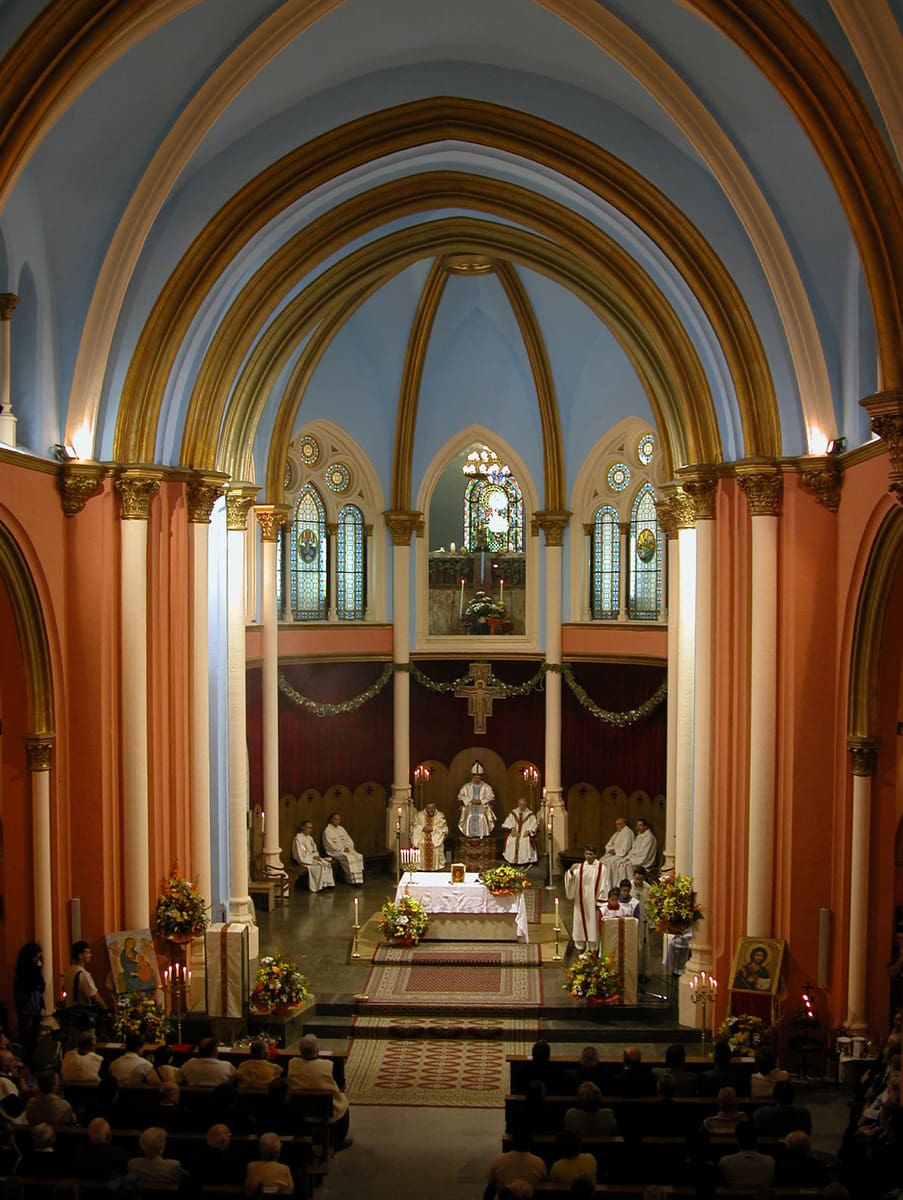 Discover all the activities you mustn't miss