Sant Cugat del Vallès: a modernist and commercial city
Discover the city of Sant Cugat
Sant Cugat del Vallès is a city in the Vallés Occidental, which was the place of second residence for the Catalan bourgeoisie in the 19th and early 20th centuries, and which has now become a modern and sustainable city.
It is an ideal city for a day or weekend getaway, located just a few minutes from Barcelona. Surrounded by the Collserola Natural Park, the great natural treasure, a paradise for walkers, cyclists, runners and horse lovers.
In the historic quarter is the imposing Monastery of Sant Cugat, a religious complex from the 9th century that houses one of the most exceptional Romanesque cloisters in Europe. A few meters away is the Modernist Winery designed in 1921 by Cèsar Martinell; or the Cal Gerrer House Museum, a unique museum dedicated to Marilyn Monroe.
Strolling through the commercial area of Sant Cugat is also an attraction in itself, where you can find authentic jewels of Modernism, facades with precious shop windows, art galleries and a wide variety of restaurants.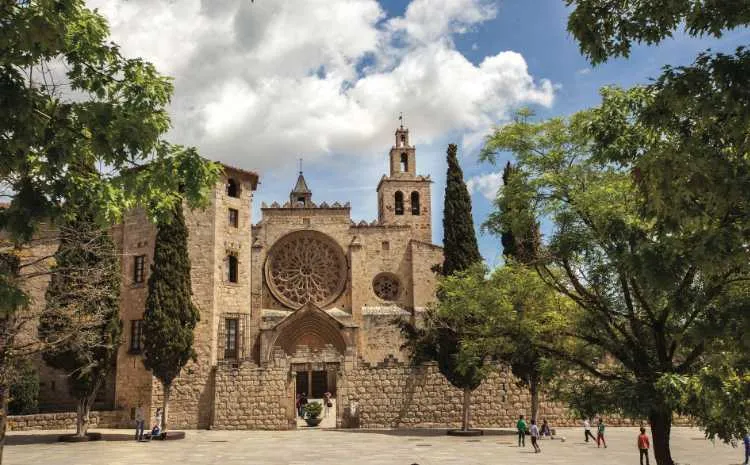 Discover all the activities you mustn't miss