Today, we will explore a family-friendly MTB route around the Sant Antoni Reservoir. Let's get started!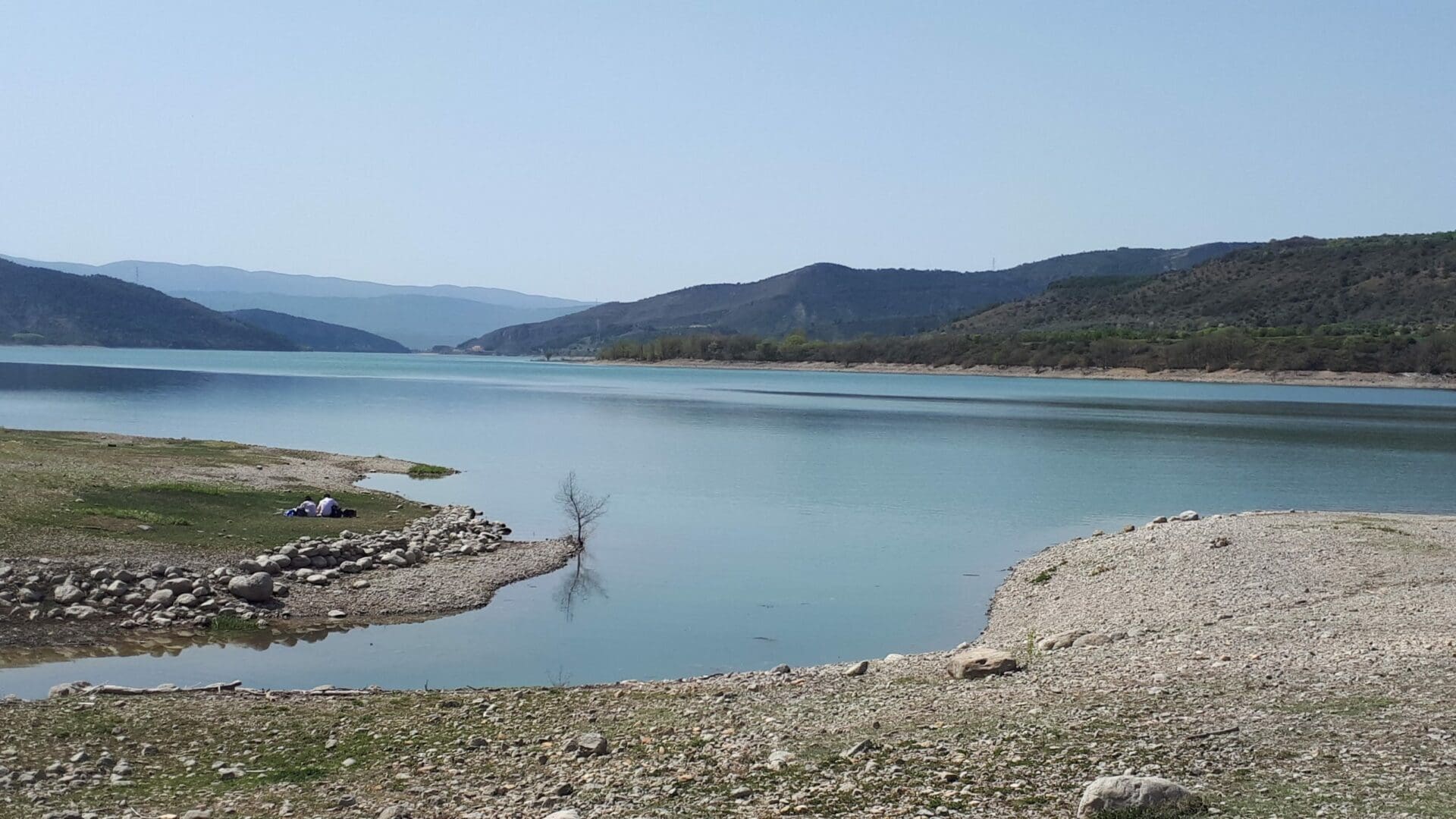 From the FGC station in La Pobla de Segur (Pallars Jussà), visitors arriving by train - whether via the Tren dels Llacs or the conventional panoramic train - will find the Cyclist Reception Centre, which offers showers, toilets, lockers for clothes, an enclosed space for safe bike storage, a self-service mechanical workshop, route information, and much more.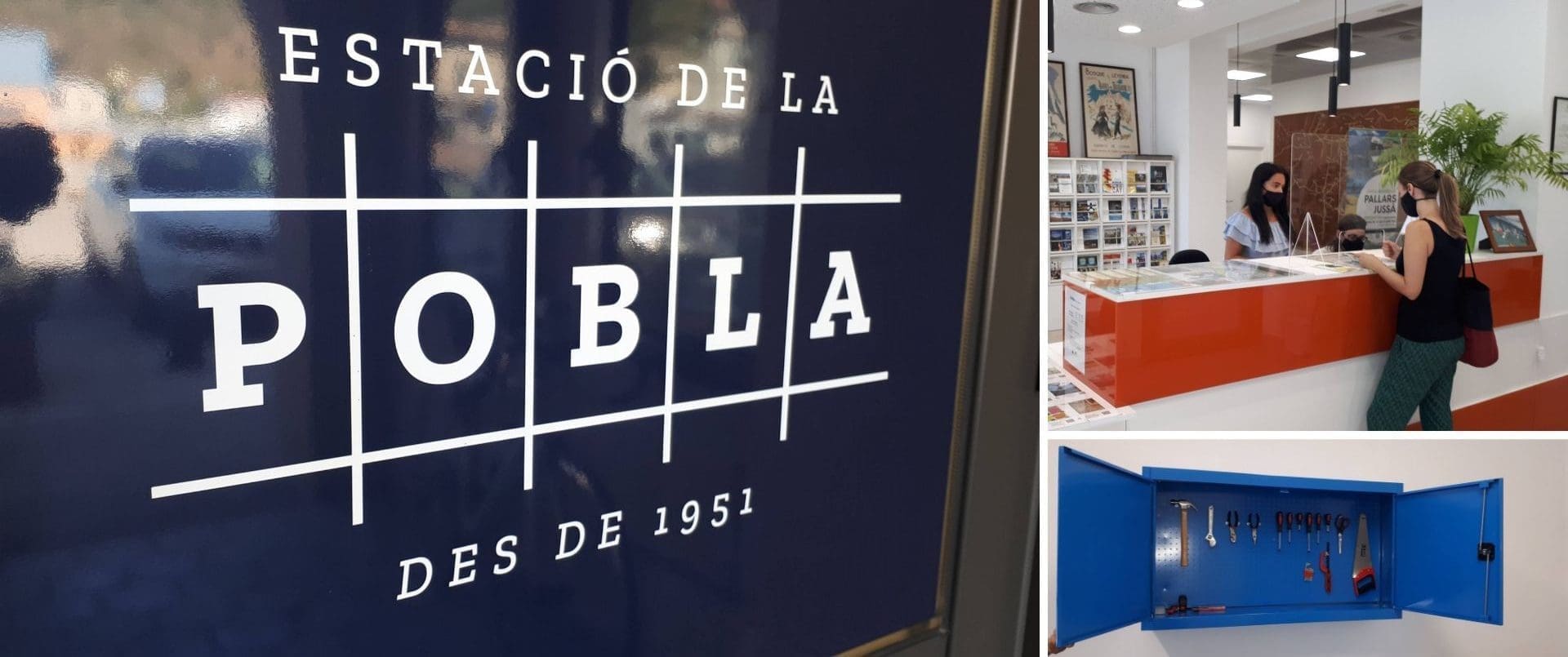 Per aquest motiu, us proposem una excursió que combina el ferrocarril i la bicicleta. Aquest primer dia comencem suaus amb una ruta familiar al voltant de l'Embassament de Sant Antoni.
Itinerari ideal de BTT per fer en família, la ruta va per la part nord i est de l'Embassament de Sant Antoni amb unes vistes espectaculars del Roc de Pessonada, el poble vell d'Aramunt i de la llàmina d'aigua brillant infinita cap al tard.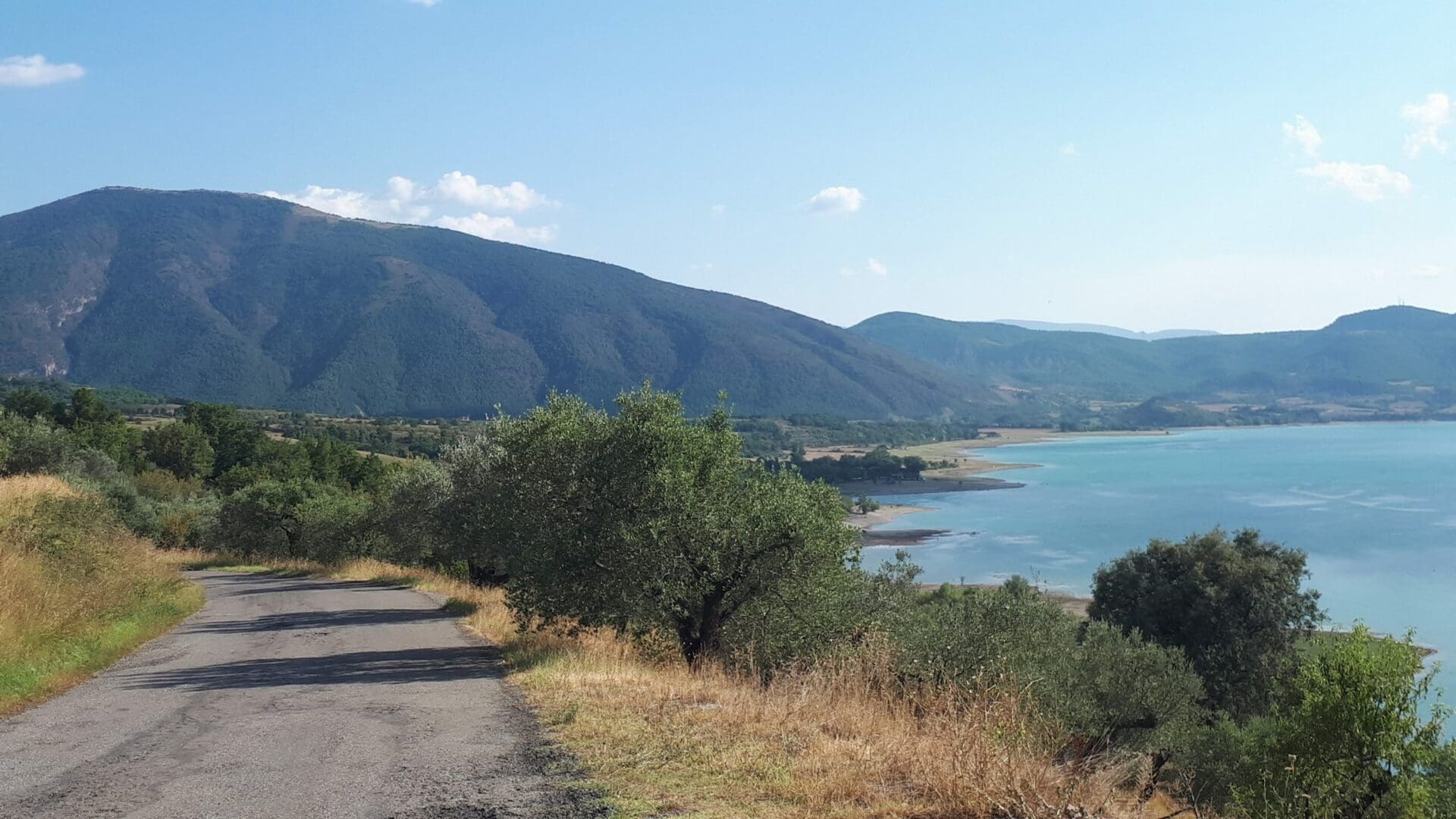 1. Sortirem de l'estació de Ferrocarrils de La Pobla de Segur en direcció nord, travessarem el pont sobre el riu Flamisell i tot seguit trencarem a la dreta, trobarem la rotonda erigida amb un monument alçat als Raiers, seguirem recte i travessarem el pont sobre el riu Noguera Pallaresa.
2. A partir d'aquí, anirem seguint sempre la carretera asfaltada en direcció sud, el pantà ens quedarà sempre a la dreta, fins que arribem al Xiringuito, un restaurant al costat del llac on podrem reposar forces. A més si es vol també es poden llogar caiacs per navegar per la zona a un mòdic preu.
3. Quan arribem a Aramunt podrem fer un tomb pel poble i si es vol, de forma opcional, us podreu arribar a Aramunt vell, un poble abandonat a dalt d'un turó encimbellat.
4. Finalment, tornarem a La Pobla de Segur i gaudirem dels diferents espais verds a prop de la Noguera Pallaresa, com el Pont de Claverol o la zona del Vernadot.
Fitxa tècnica:
Distància: 17,35 km.
Desnivell acumulat: 129 m.
Nivell: Familiar
Durada sense parades: 1h30'
Temporalitat: es pot fer tot l'any
Sortida i arribada: La Pobla de Segur – Estació FGC
Nota: Tots aquells que no pugueu portar la vostra bicicleta, tingueu en compte que a la Pobla de Segur també trobareu una botiga de lloguer de bicicletes elèctriques.
Més informació: Bicis Non Stop | instagram.com/bicisnonstop | Telf: 610420768