Discover Montserrat Funiculars 
Sant Joan Funicular
Sant Joan Funicular Railway offers a unique experience with the best panoramic bird's-eye views of the mountain and the Monastery.
This funicular offers a spectacular panoramic view of Montserrat Mountain, 1,000 m above sea level. The viewpoint offers a bird's-eye view of the monastery as well as spectacular views of the surrounding area and the Pyrenees.
The new viewpoint is presented in the summer season 2020. Located in the upper station of the funicular itself and about 1,000 meters above sea level, it allows a perfect observation of the mountain and has an interpretation center of the Geopark of the Central Catalonia and the Montserrat Mountain Natural Park. This space shows the history of the characteristic mountain of Montserrat, as well as its climatic conditions, fauna and flora.
At the top of the mountain, from Pla de les Taràntules, it is interesting to do day trips or walks that are signposted along the way, with different difficulty levels and length, to suit everyone. For more information, you can consult all routes and walks that can be done at Montserrat.
Sant Joan funicular railway was opened in 1918 and was built to connect the outside of the monastery with Sant Joan Chapel, which is on the top of the mountain, where there is also a viewpoint. In 1997 the infrastructure was modernised and the funiculars had new panoramic vehicles installed, for visitors to fully enjoy the journey.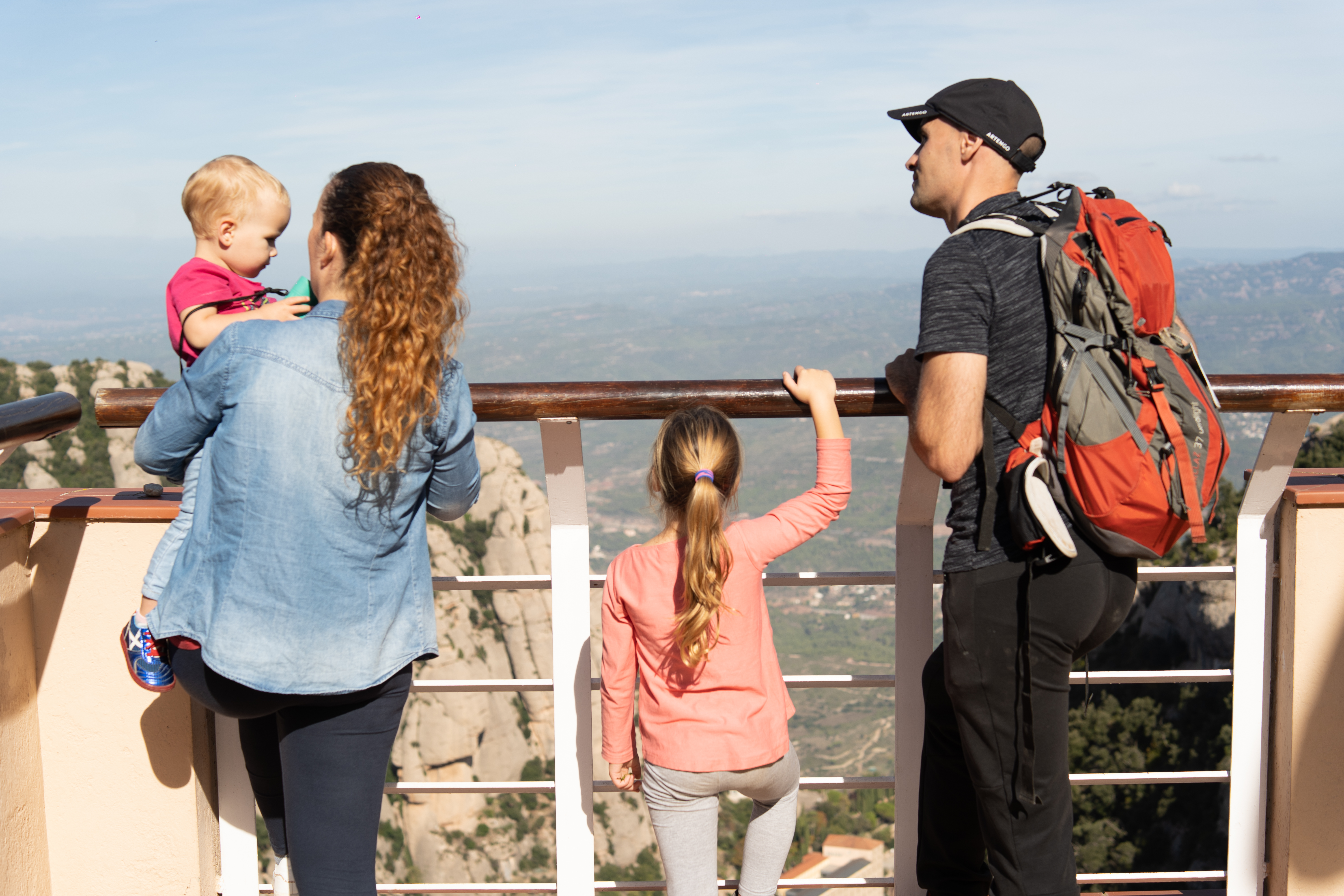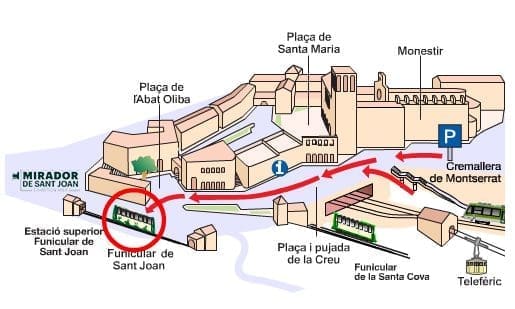 Technical characteristics
Maximum slope
Year
Constructor
Length
65.2%
1926
Von Roll
503m
Lower station altitude
Upper station altitude
Unevenness
Number of vehicles
722m
970m
248m
2
Vehicle capacity
Transport capacity
Speed
Cable
48 people
600 passengers/hour
5.4km/h
38mm
Track width
1,000mm
MONTSERRAT
Live the best experiences
Enjoy the views of the Sant Joan Funicular with the whole family!