Panoramic views of Montserrat from Gelida
The spectacular Montserrat
Montserrat is much more than the popular imagination can cover today. Its unique morphology has made it one of the most emblematic symbols of Catalan culture. In fact, the Montserrat Mountain Natural Park, located in the Bages region, is one of the most visited and photographed places. Its charm leaves no one indifferent.
But one of the most amazing snapshots is to see its spectacularity from a distance. Below we detail two proposals to admire Montserrat from a distance. Take note!
Gelida Funicular
In the Alt Penedès region we find one of the most endearing tourist transports: the Gelida Funicular, which has been running for almost 100 years and offers a unique experience aboard history, which ends with enjoying the beauty of the landscape that can be admired from the last stop of its route... From the last station, located at the highest point of the area, you will be able to admire incredible views of the Mountain of Montserrat.
Camí de Ronda through the Torrent Vallberdina
This route, which combines different urban areas of Gelida with wonderful natural landscapes, begins by going up the Vallberdina torrent, passing by the Font Freda and crossing different places, such as the viewpoint of Can Voltà, until you reach the emblematic Gelida Castle. This is a 12-kilometer route that passes through the entire wooded part of Gelida and offers excellent views of Gelida and the Montserrat Mountain Natural Park.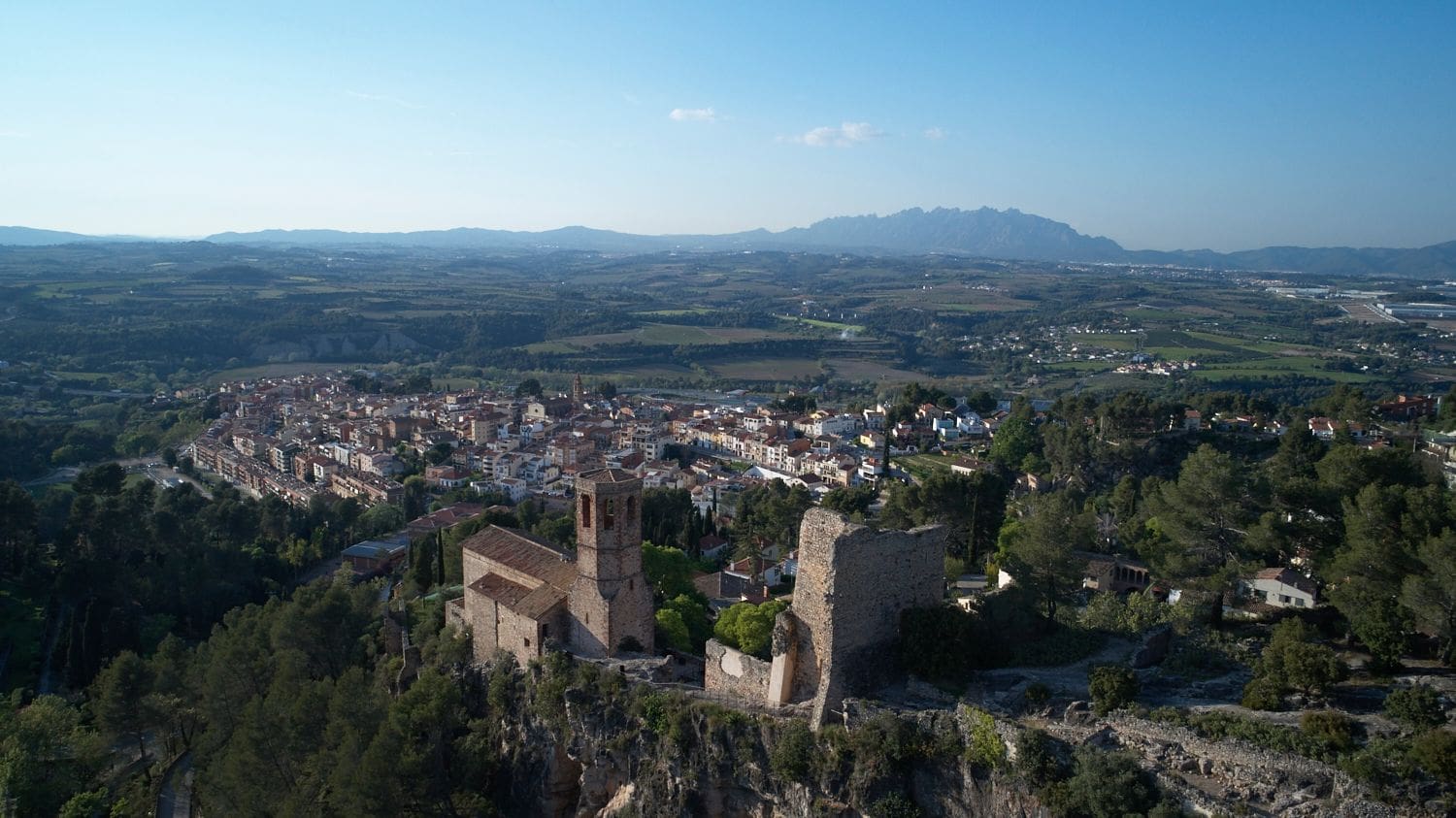 Discover all the activities you mustn't miss