"Gaudí's Treasure" Escape Room
Solve the mystery in La Pobla de Lillet
The greatest representative of Catalan modernism at the beginning of the 20th century, the architect Antoni Gaudí, is in La Pobla de Lillet, in the Alt Berguedà, and needs your help to solve a riddle and preserve its good reputation. Do you join? Start your adventure with this outdoor Escape Room!
Through the APP "Gaudí's treasure" you will visit La Pobla de Lillet and get to know first hand the most unique and authentic corners that you can't miss. A unique experience to discover in a fun way the charm of its old town.
How to play?
Download the "Gaudí's Treasure" game app on Google Play or the App Store.
Sign up for the app: The first time you log in to the app, you'll need to sign up and verify your email account.
Enter the code: To access the game, you will need a code that you can buy at the Tourist Office, at the Town Hall, at the municipal swimming pool and at local bars, restaurants and shops, for just € 2.
The adventure begins: Enter the code in the "I want to play" tab (unique code per user), and go to La Font Güell.
And to complete the visit, get on board the Tren del Ciment and stop at the Jardins Artigas!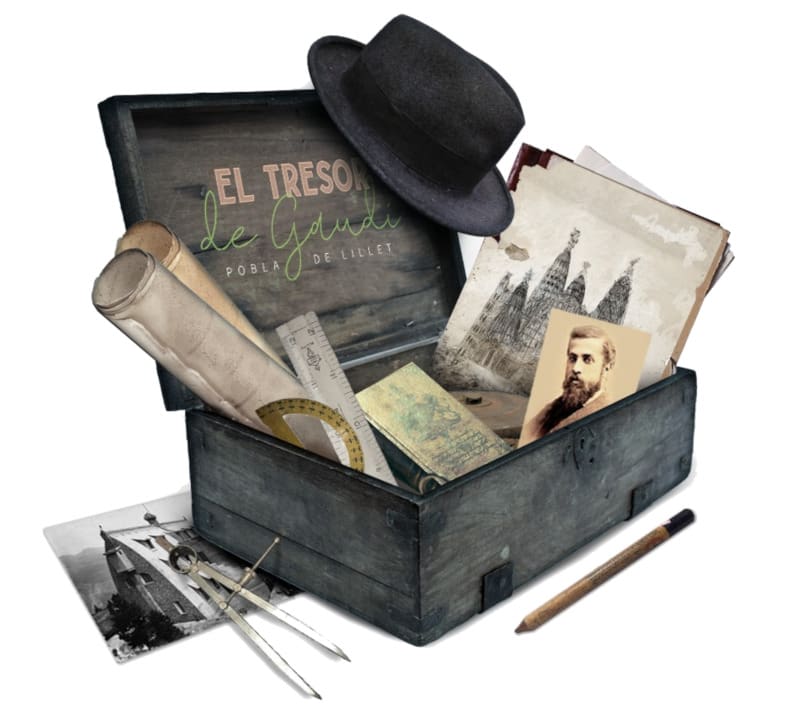 Discover all the activities you mustn't miss