The Rotonda de Sant Miquel
Small church from the year 1,000
Very close to the Monastery of Santa Maria de Lillet, about 150 meters away, is a little gem of the past: the Rotonda de Sant Miquel, protected as a cultural asset of local interest.
It is a unique and peculiar building, with a circular floor plan and a semicircular apse, one of the few that exist and one of the smallest (6.5 meters in diameter outside and 4.7 meters inside).
The church is characterized by no windows. The entrance door has a semicircular voussoir arch and a stone cross is embossed above it.
There are different theories about its origin. One narrates that it is in the place of the primitive church of Lillet, another argues that it is the chapel of the Castle of Lillet and, even, a third defense that is the outer church of the Monastery for use of the faithfuls. The first true record of its existence dates back to the year 1,166.
VISITS: For information on visits to the Rotonda de Sant Miquel, you can go to the Tourist Office of La Pobla de Lillet.
And, to continue the experience, we suggest you get on the Tren del Ciment, a transport that stops at four stations with great tourist attractions. Buy your ticket here.
Images from the La Pobla de Lillet Tourist Office.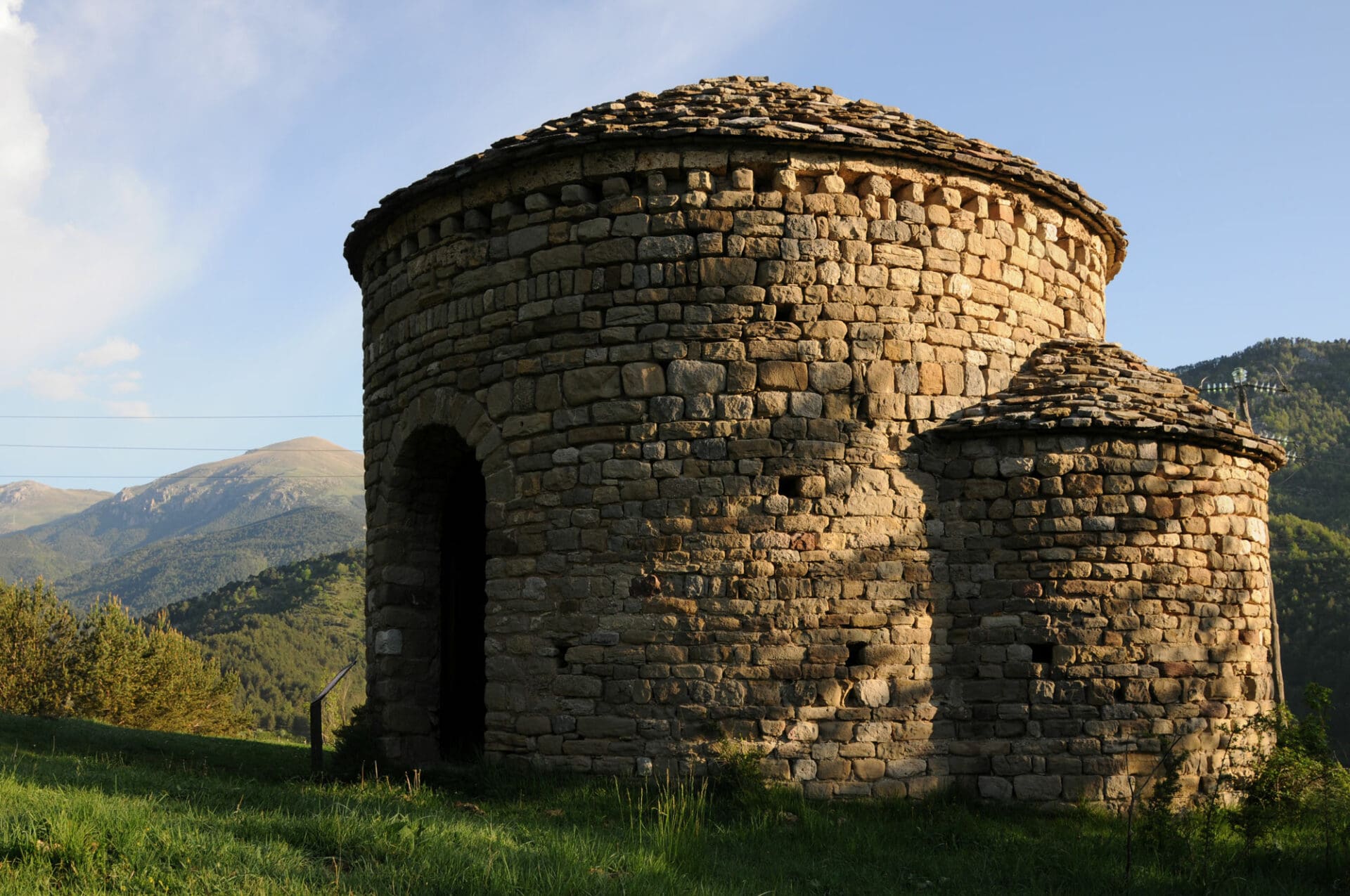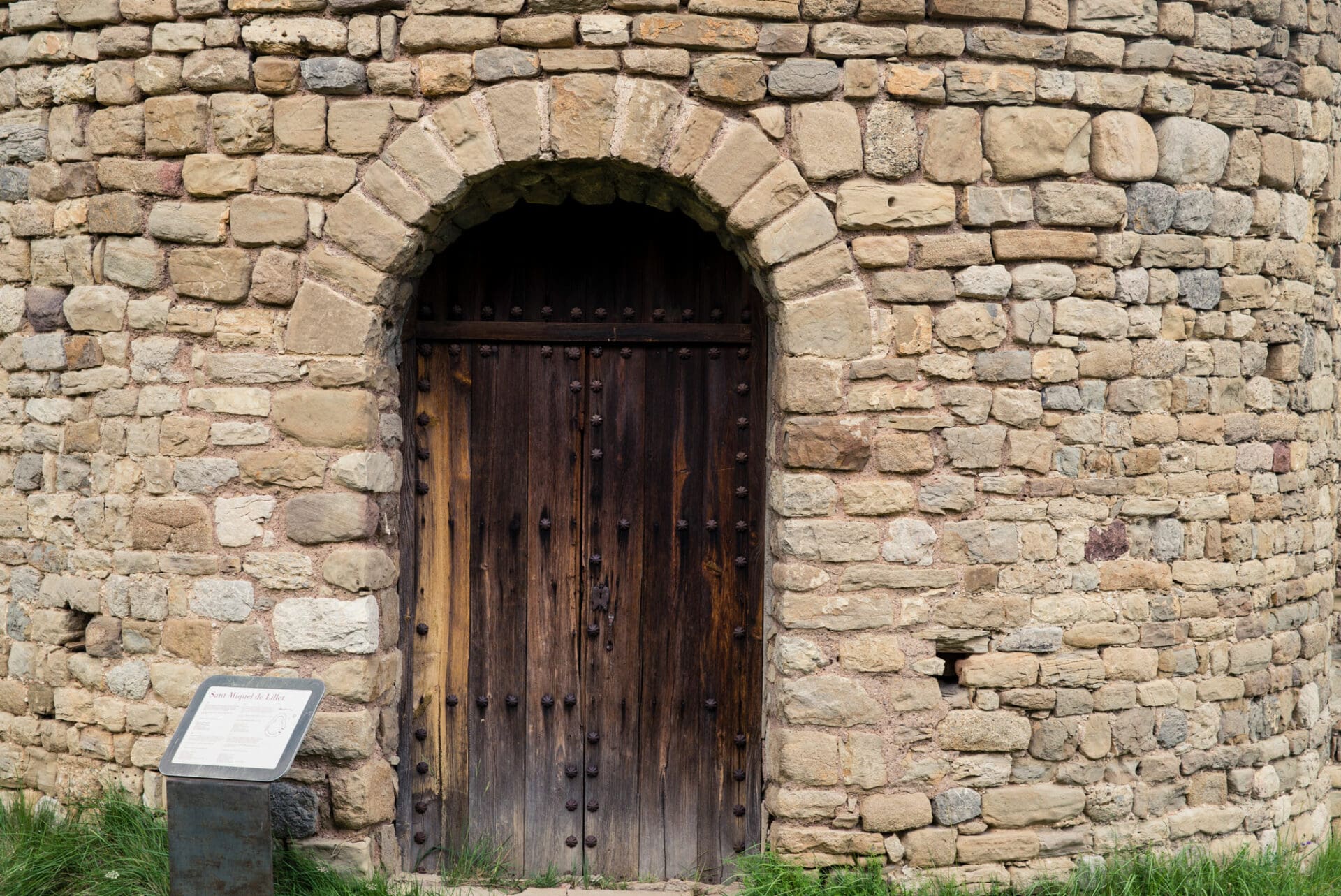 Location
On the outskirts of La Pobla de Lillet.
Discover all the activities you mustn't miss