Discover
Núria Rack Railway
Opened in 1931, the Rack Railway has been serving Vall de Núria mountain resort for 91 years. With a length of 12.4 kilometres and an elevation change of 1,000 metres, it is the highest rack railway in Southern Europe.
Núria Rack Railway is an iconic mode of transport, as it provides the only means of accessing Vall de Núria mountain resort in the county of Ripollès. During its 40-minute journey through the municipality of Queralbs, the train stops at four stations: Ribes-Enllaç, the starting point, which links the Rack Railway to the Barcelona-Puigcerdà train line. The next station is Ribes-Vila, in the centre of the town of Ribes de Freser; next is Queralbs, which is located just after the start of the rack section and marks the furthest point that can be reached by road. The terminus is Núria station, at an altitude of 1,964 metres, which marks the end of a spectacular journey and the start of an incredible experience in the valley itself.
Núria Rack Railway operates 365 days per year. The panoramic views on board offer passengers a truly unique experience, as they marvel at the beauty and spectacle of the landscape.
The Rack Railway enables Vall de Núria to remain car-free, meaning that the gateway to Capçaleres del Ter i del Freser Natural Park remains an uncontaminated natural space that provides a home for the valley's flora and fauna.
Free audio guide offering an in-depth overview of Vall de Núria on your mobile phone.
Vall de Núria has created a free audio guide, which is designed for visitors and anyone else who may be interested in finding out more about this magical valley. The app does not require an Internet connection and can be used while travelling on the Rack Railway, exploring the valley, or at home.
It is an exclusive experience that enhances visitors' enjoyment and provides them with new information. We recommend that you download the app in "offline" mode and install it on your device before you start your journey, and that you use headphones in order to avoid disturbing the other passengers.
Click here for more information and to download the app the app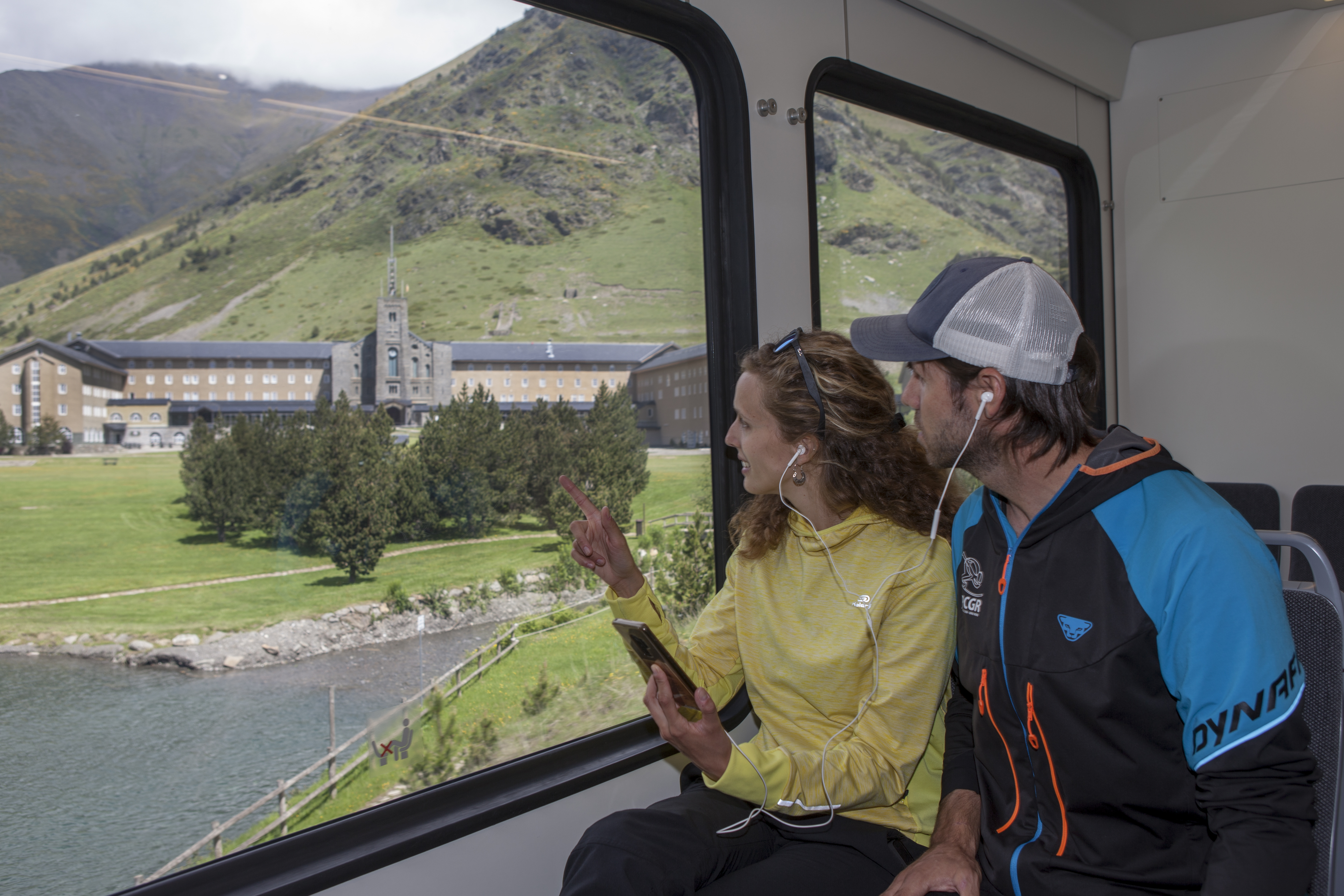 Vall de Núria
Enjoy the best experiences